Summary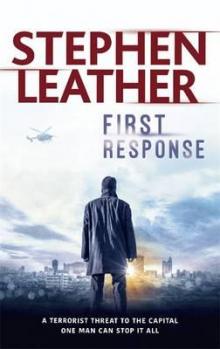 London is under siege.
Nine men in suicide vests primed to explode hold hostages in nine different locations around the city, and are ready to die for their cause. Their mission: to force the government to release jihadist prisoners from Belmarsh Prison.
Their deadline: 6 p.m. Today.
But the bombers are cleanskins, terrorists with no obvious link to any group, and they do not appear on any anti-terror watch list. What has brought them together on this one day to act in this way?
As the situation builds up, one location at a time, the local police, the anti-terrorist police, the SAS pick up on each one and the emergency services are rushed to the scene.
Mo Kamran is the Superintendent in charge of the Special Crime and Operations branch of the Met tasked with preventing the biggest terrorist outrage the capital has ever known.