Summary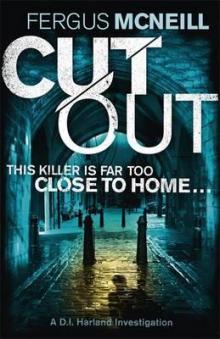 Pretty, bright, school teacher Laura Hirsch has gone missing. Maybe being out all night on Friday could be explained, but not also failing to get in touch for her sister's birthday on the Saturday. And then a 'no show' at work. D I Graham Harland was brought in, taken away from investigating what had all the hallmarks of the murder of a drug dealer in a local night club.
Laura is, or was, Matt Garrick's girlfriend. Visited his flat, one of three in a house. Sometimes she stayed. Now she's gone missing. She was seen getting into a red car – one just like Matt's - by Mrs Hamilton, who has the ground floor flat, and Matt has no alibi. Matt's other neighbour is Nigel Reynolds, and he knows the two of them had been rowing.
Nigel is a man who can turn the best photo shoot into perfection. Skilled in manipulating images – especially of women – he doesn't cut it in the real world. Sought for his technical skills he is given barely a second glance when he does venture out from his life ensconced in his bachelor flat. He had made friends with Matt when he first moved in to the flat immediately beneath his in the house. Matt Garrick is someone to be admired – confident, worldy, trendy. Nigel had found a role model who will rescue him from his reclusive life.
He finds a way. He joins in with Matt's lifestyle. However, imitation is not necessarily just the most sincere form of flattery. He joins in with Matt's life. Football, clubbing it, drugs, girls – maybe now he can have it all.
"A deceptively easy-to-read and well crafted story. Discontent, the hand of devious friendship and the reach of technology drive a distinctly troubling tale. Fergus McNeill draws you into the abnormal and disturbed, making it all seem everyday.
Ask yourself, how well do you really know your neighbour?"