Summary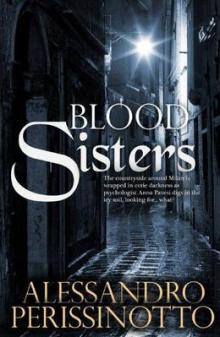 Benedetta Vitali
is a woman on a mission, set to safeguard her family from shame. Quite disinterested in what her sister had been doing with her life in the past, all that has caught up with her now. Her sister, Patrizia, has disappeared. Unable, or unwilling, to spend the time looking for her herself, its easier to get someone to do the job for you. An assignment that falls to
Anna Pavesi
. Probably against her better judgment…but she could use the money.
The trail starts where Patrizia Vitali was living and working in Italy. Kept herself to herself. Made a good impression on everyone around her. Cycled to work the same way every day from the farmhouse where she was lodging. Might even have had a boyfriend recently, but never stayed out late.
She hadn't run away. A hit and run accident had left her for dead.
Dr Paolo Maestri
used his best endeavours with her treatment all to no avail. It is a case of a missing body not a missing person. And
Dr Marco Callegari
did his best to take Anna's mind off the task at hand when, despite Benadetta's protestations, she refuses to call a halt to her investigation. That's how she ends up in the firing line. It needs a shovel, plastic bags, some sleuthing and casual sex to solve this one.