Summary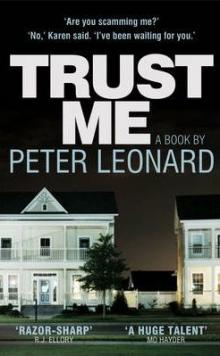 When
Lloyd
and
Bobby
decide to resurrect a life of crime and burgle Lou Starr, a wealthy businessman, they don't expect to be recruited for a bigger job by his resident girlfriend. One job, $1.6 million. All they have to do is steal a safe. Little do they know the woman behind the plan,
Karen Delaney
, is a woman scorned, and the owner of the safe is her loanshark ex-boyfriend. Having trusted her ex,
Samir
, to invest her $300,000, he kept the money when she called time on the relationship. Determined to get even, she recruits the amateur burglars to return her money with interest. The heist goes wrong, the money goes astray and the three suspect each other of a double cross. A game of cat and mouse ensues, with
Samir
ordering their death as retribution for his loss of reputation. Hot on their heels is
O'Clair
, ex-cop turned enforcer, who soon discovers his own reasons to secure the money.
Romance, murder, treachery and betrayal result in an explosive finale, leaving just one question- 'Who has got the cash?'