Summary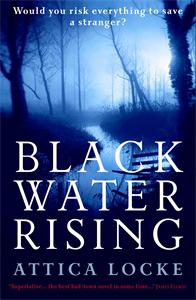 Jay Porter
, a young, black lawyer, planned a surprise birthday celebration for his wife. What he had in mind was not ideal but it hadn't included rescuing a frightened woman from a river. That changed both their lives beyond belief.
Piecing together the events that would cause a woman to plead for her life, Jay contacts
Cynthia Maddox
, the local Mayor. Involved with him in his radical past he involves her again. She provides him with a name -
Elise Linsey
, a young woman with a colourful history, now holding down a seemingly reputable job working for a local Texas businessman,
Thomas Cole
of Cole Oil. Harassment, blackmail and beatings ensue but Jay was never one to give up on a case. It just leaves the big question. What reason is there for Cole Oil to pay residents to move away?