Summary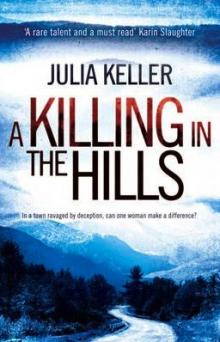 Persistent poverty set against the splendour of nature – that's life in the foothills of the Appalachians. It's been that way for a long time as lawyer,
Bell Elkins
, knows from personal experience. Returning to Ackers Gap is her way of putting something back into the town where she was brought up, it's also her way of dealing with a marriage break up.
Proves not to be the best way to deal with her teenage daughter
Carla
. Bell's ambition and dedication are all well and good in the pursuit of justice but don't cut the ice with a teenager – angst and rebellion hardly cover that particular territory. Witnessing a brutal murder only adds to her daughter's determination to cut loose, while the murderer moves on to his next target. Thank goodness Bell has the support of long-time friends like
Nick Fogelsong
and
Ruth Cox
.
A different killing haunts Bell. There is a prisoner in custody, her sister, whom she is powerless to help. More locally, simple soul
Albie Sheets
has freely admitted murdering his young playmate. That case is all too neat and her challenge, as she looks into the circumstances to decide between a murder charge or manslaughter, could cost her life.
Then there are the drugs, which she abhors and has made it her mission to do her best to stamp out the scourge of them. And then her daughter wants to go and live with her father. Nothing but disruption to families wherever she looks, and there are yet more killings.