Under cover, underwater…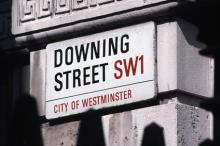 Consternation everywhere. The ransom letter is quite specific about everything except the targets. There are just seven days to respond – to agree to the demands. No 10 and the USA want the bombs found before the first target is hit; Operation Thunderball is underway. The security services are in danger of trying to cover off the whole world in their search. 'M' takes a different view, has a hunch, an intelligent guess and a strategy that will take it all right to the edge. He puts James Bond into the Bahamas.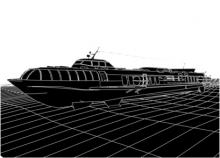 James and Felix Leiter come across a bunch of treasure hunters, and a man, Emilio Largo, who has a powerful hydrofoil boat, specially designed to recover buried treasure. He also plays a mean game at the tables, and has a mistress, Domino, who may be the key for James and Felix to find out exactly what is going on. A plane ride, a bracelet and a shark is all they have to go on. Time is pressing and so they take the biggest gamble ever. Man to man, they are going to put a stop to SPECTRE's underwater operation.